Having opened its doors in 2008, "Vanila" showroom now occupies a leading position among professionals of the bridal industry in Russia, which was confirmed by two awards winning Wedding Awards in 2013 and in 2014.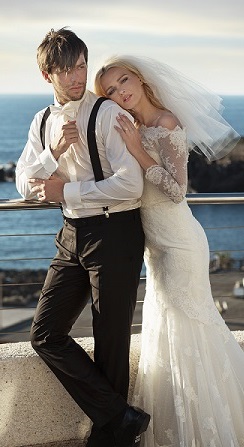 Newly opened in JLT, Vanila is a wonderful fresh option for Dubai brides. Apart from the brands that have been already represented in the GCC, our bridal showroom Dubai is the first one that brings three more world known designers to the Middle East , such as Dutch Helen Miller, Spanish Jesus Peiro and Ronald Joyce from UK. And two of them were kind enough give us exclusive rights in the region.
Our Dubai bridal showroom works with the best bridal manufacturers from around the world. There are 18 different brands from Europe and the US and about 300 gowns, most of which is exclusive.
Our wedding shop in Dubai was planned in a way that the clients can see what is being offered. There are more than 100 models on display: that means that you can not only browse through the catalogues or tablet, but also feel the fabric even before you decide to try it on. This gives you a good understanding of what you really want. And then, there is always a stylist available to help you.
You will choose a wedding dress, tailored to your needs and individual characteristics, as well as get help of professional consultants, stylists of the bridal showroom Dubai who always work with love and utmost care. They can create a stylish way, guided by knowledge about the latest trends in bridal fashion and extensive experience in the bridal industry.
Your chosen dress will be pre-fitted taking into account all peculiarities of your figure. Huge selection of dresses and a wide range of bridal accessories, elegant interiors and comfortable fitting, excellent service and attentive staff, will make you buy a wedding gown in Vanila the bridal showroom Dubai.
By the way, Vanila clients are treated by the finest vanilla cappuccino in town!
Next article: Pronovias in Dubai